Motor Car Camp 2024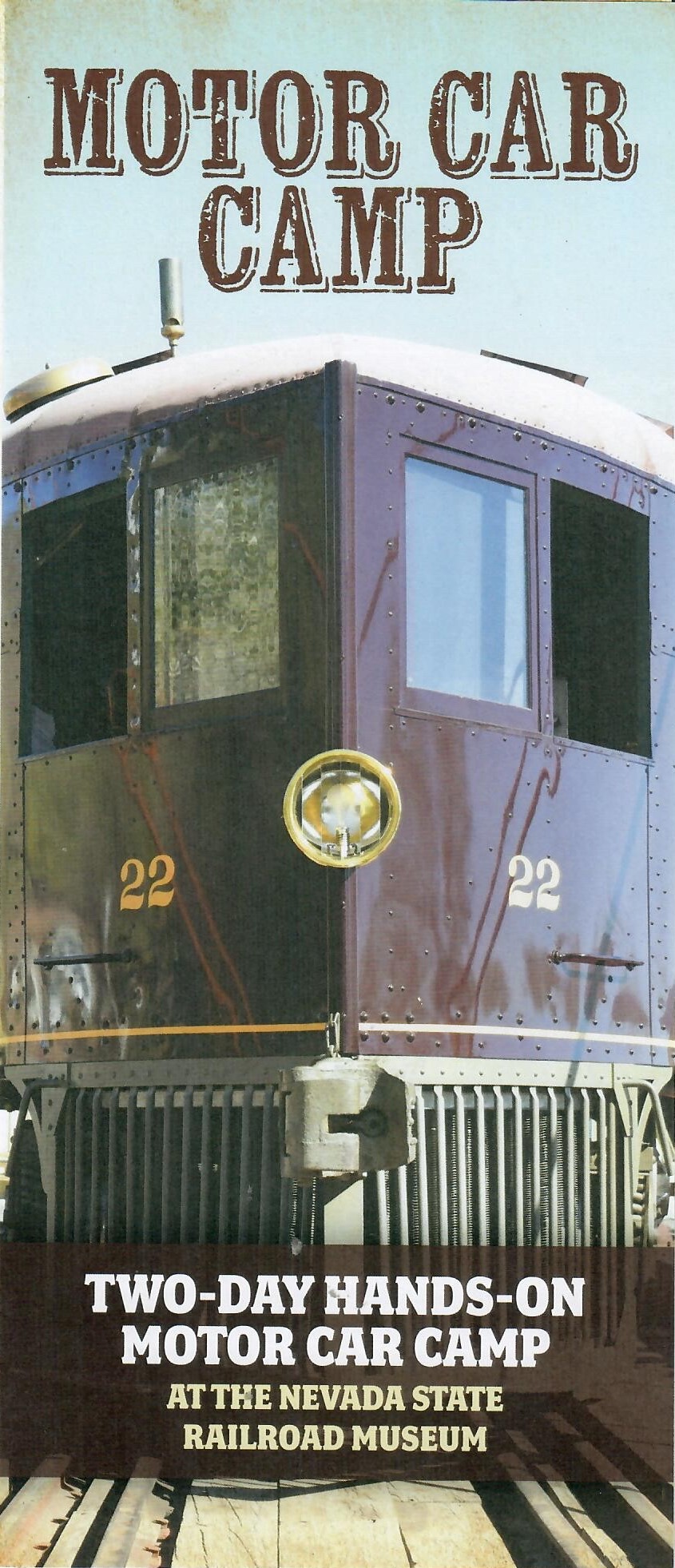 Join us for Motor Car Camp 2024, Saturday & Sunday, May 4-5, 2024. Have a unique opportunity to personally experience living history by learning to operate period railroad equipment in an environment that focuses on crew integration, interpretation of railroad activities, and safety.
The camp is limited to eight (8) participants in order insure that adequate time is allotted to each facet of instruction and activity.
Participants will operate the Virginia & Truckee #22 McKeen Motor Car and the #401 Edwards Motor Car.
In addition to the hands-on operation of equipment, participants will learn other crew duties such as conductor and switchman. Individuals will prepare the equipment for the day's activity and conduct the maintenance required for operations. You will get dirty. Individuals need to be able to climb, work in confined areas and be able to lift and carry at least 25 pounds over uneven ground. All participants MUST be at least 18 years old AND have a valid drivers license. NOTE: A separate registration form is required for each participant.
Included in the camp tuition is a one-year membership to the Friends of the Nevada State Railroad Museum, gloves, engineer's cap, all materials and handouts. Morning coffee & rolls and lunch will be provided daily. There is also a hosted dinner on Saturday evening. For more information, contact Adam Michalski, Curator of Education, at 775.687.6953 x.224 or email him at amichalski@nevadaculture.org
Cancellation Policy: If you need to cancel your reservation you will receive a full refund before April 15, 2024 or a 50% refund after April 15, 2024.





REGISTRATION FOR MAY 4-5, 2024





Return to Home Page
Last modified - June 2023